History: In 1946 Alfred and Josephine Jantz started Jantz Yard 4, a business that began small and has grown to be one of the most well-established businesses in Kenosha, Wisconsin. As the Jantz family grew, so did their business grow as each family member became involved in the company. Through the years more and more people have come to know the quality and commitment of the services offered by the Jantz family. The company has grown with the return of satisfied customers and their referrals to family and friends.

2500 Washington Rd., Kenosha, WI 53140

Hours: 8am - 5pm Mon thru Fri (CST)
Local: 262.658.1392
Toll Free: 800.554.4770
Fax: 262.658.3446

OUR LINKS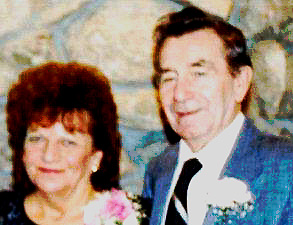 ABOUT US



Today: Jantz Yard 4 is now one of the region's leaders in quality, customer service, and overall satisfaction. With over 40 acres and over 60 years of experience, we know how to give our customers what they need in a timely and friendly manner. Our inventory speaks for itself with over 150,000 quality used parts from 10 years and newer and hundreds of new parts in stock and ready to go. Yard 4 stocks the most common vehicles but also the hard-to-find parts at competitive prices. Our salesmen are happy to help you find what you're looking for and if we don't have it, we'll find it for you on our extensive network at no extra cost to you. One of our delivery drivers will get it to you quickly and if you're too far away for delivery, we'll gladly ship it anywhere via Spee-Dee, UPS, or freight. Or come on in and talk to one of our counter salesmen and we'll pull your part from stock while you wait comfortable in our waiting area.

Yard 4 is an automotive recycling business that helps our environment by saving resources and energy. We recycle not only by selling used parts, but also by selling our scrap metal to be recycled for many different uses. We reclaim all of the fluids from our vehicles as they come in and reuse what we can, including fueling our trucks and heating our buildings. We are also proud to contribute to our community by helping to keep it free of inoperable vehicles and by inviting the city of Kenosha's firefighters to visit us regularly to practice their jaws-of-life training on some of our totaled vehicles.

With more than 60 employees working 8am to 6pm year round, rain or shine, Yard 4 is a rock solid company built from he ground up by a family who cares about your satisfaction. Our salvage yard and staff are large enough to serve your auto parts needs, but not so large that we would ever stop putting our customers first.

Each employee is essential to our business and in our classroom we keep them educated in their fields with up-to-the-minute classes on new techniques, safety, and regulations. Each worker is required to stay informed of the latest policies and practices we instate to help us stay safe, environmentally sound, and competitive. Our safety and environment team ensures this with regular training of their own and strict adherence to all guidelines set for us by the government (local to federal), the DNR, OSHA, DOT, EPA, and others. All staff members including our quality control specialists, dismantlers, fluids drainers, parts technicians, salesman, drivers, inventory managers, and clerical department are dedicated to keeping Jantz Yard 4 at the standard-setting level for which we have become known.
Future: Our goals at Jantz Yard 4 are simple: Quality parts, premium service, and customer satisfaction. We hope to continue broadening our customer base and keep up with the latest technologies and techniques as we make our way through another 60 years. We know that there is no business without our loyal customers and we will do our best to see to it that you choose us for all of your auto parts needs.

MEMBERSHIPS & CERTIFICATIONS
GOLD SEAL...Available only to those ARA members who have completed the CAR certification

Gold Seal ensures excellence in customer satisfaction through imporved customer service, quality parts with accurate descriptions, reliable on-time deliveries, and written product warranties.



ARA...AUTOMOTIVE RECYCLERS ASSOCIATION

ARA is, since 1943, a non-profit trade association that represents an industry dedicated to the efficient removal and reuse of automotive parts and the safe disposal of inoperable vehicles.



CAR...CERTIFIED AUTOMOTIVE RECYCLER

CAR is a program created to produce a set of standards for general business practices as well as environmental and safety issues and to provide guidance for member facilities in adhering to these standards. This program is one of the conrnerstones of the ARA as the facilities participating strive to put forward quality service and parts for the professional automotive recycling industry.



QRP...QUALITY REPLACEMENT PARTS

QRP members are independently owned and operated professional recycling facilities providing personal and local service to the insurance and repair industry while incorporating state of the art technology to assist our customers in securing high quality replacement parts regardless of their location. We can help you think globally while purchasing locally.



CARS of WIS...CONCERNED AUTO RECYCLERS OF WISCONSIN

Promoting safe automotive recycling through education since 1959.